Resources and Activities
Big Brothers Big Sisters of Langley is committed to supporting life-changing mentoring relationships for young people facing adversity. Right now, many are facing social isolation, but it is especially challenging for the vulnerable young people and families that we serve.
Our team hopes you find the following curated resources and activities helpful. They can be used virtually or for at-home fun, play a virtual game of Yahtzee or do an at-home craft activity or science experiment with your mentee. We will be regularly updating these activities and doing what we can to help our community and young people navigate this pandemic.
Be mindful.
As the COVID-19 pandemic spreads, it may trigger trauma for young people impacted by the virus or by the news surrounding the pandemic. Let your mentee know that you see them and are there for them.
be intentional.
Preserve continuity in the relationship.
Acknowledge what is going on and engage in a dialogue about the pandemic.
Understand and honour your emotions and the emotions of your mentee, including the range of reactions that may be expressed.
Commit to self-care. Know that it is okay to take a break from the news and discussions about the virus as needed to manage anxiety or other responses to the situation.
Be in it together.
Let your mentee know that you are in this together and are here to help.
Follow the latest on COVID-19 on the BC's Centre for Disease Control website.
Follow the guidelines of your mentoring program and your mentee's guardian around how to connect and communicate virtually with your mentee. Decide on clear boundaries and agreements about how you will connect with your mentee when meeting in-person.
Be Communicative.
Healthy and supportive relationships are crucial during this time.
If you are able to communicate virtually with your mentee:
Let your mentee know you need to temporarily pause seeing them in person but are still there for them virtually. Create a plan with your mentee about how you will stay in touch while continuing to follow the appropriate guidelines.
If you are not permitted/able to communicate virtually:
Work with your Mentoring Coordinator to figure out a way to pass along information to let your mentee know that you care, value the relationship, and will need to temporarily pause in-person meetings. Health and safety are the primary focuses at this time.
VIRTUAL MENTORING ACTIVITY BOOKLET
Our agency is here to support you and your match through all successes and challenges! Right now, the challenge may be thinking of creative ways to stay connected! Our team has developed a Virtual Activity Guide full of ideas, games, and activities for you to enjoy!
ENJOY ACTIVITIES PERFECT FOR YOUR MATCH!
VIRTUAL CATAN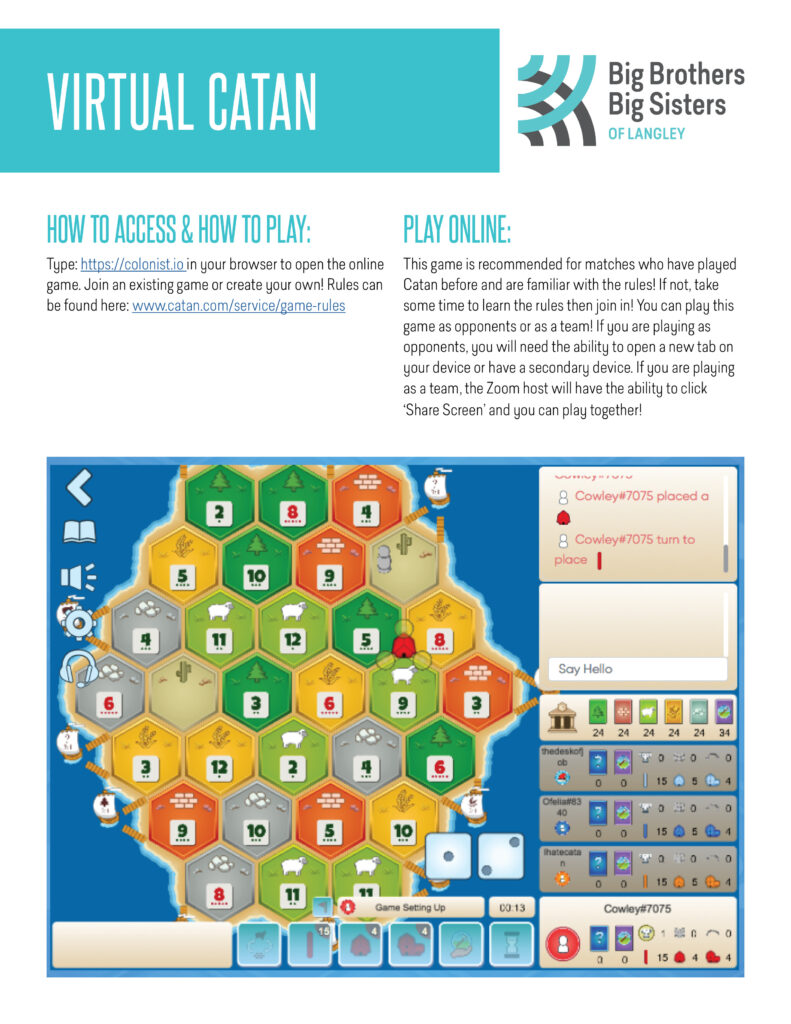 VIRTUAL YAHTZEE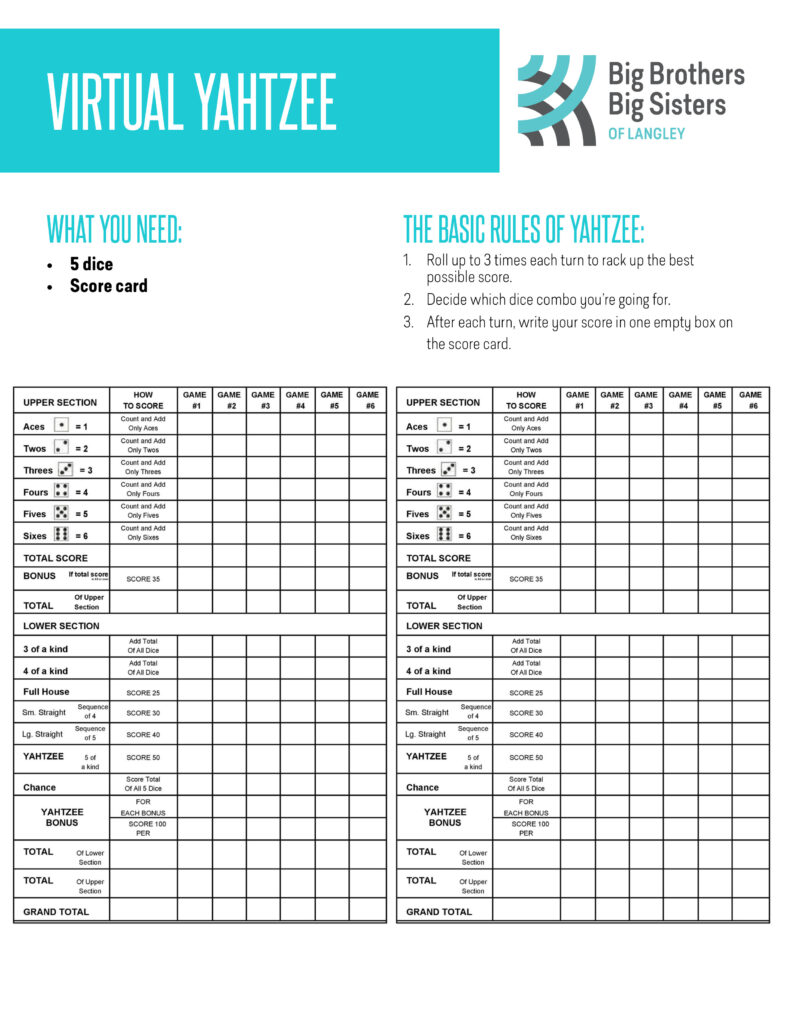 FREE ONLINE GAMING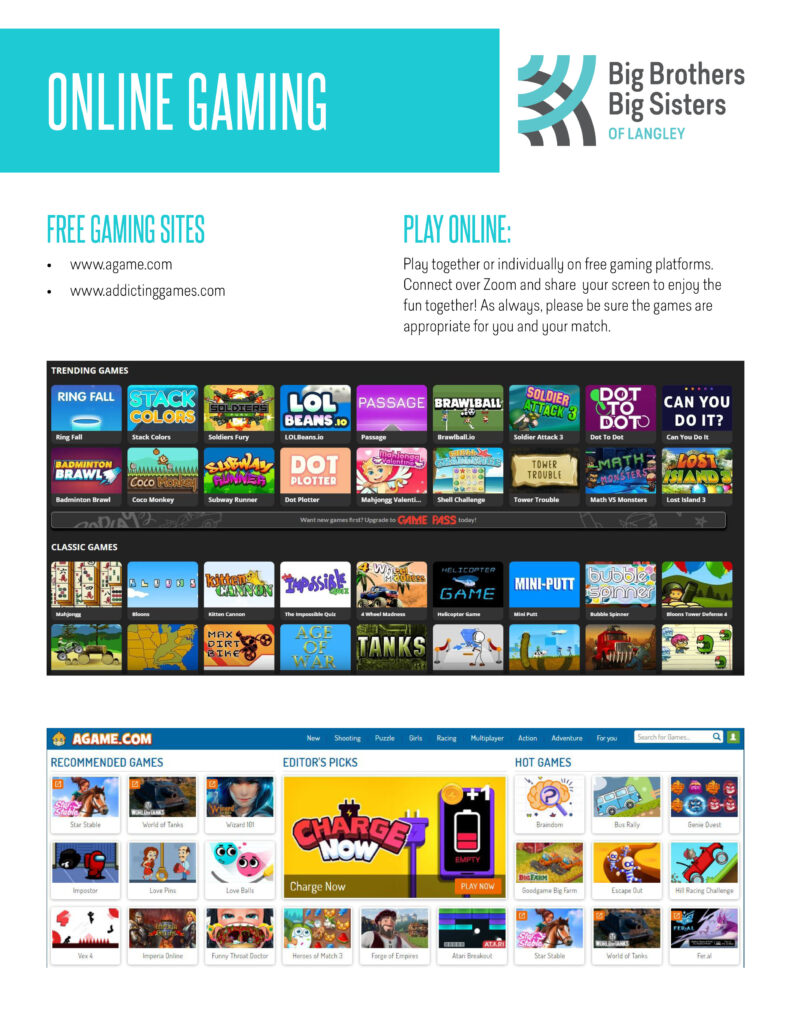 HOW TO GROW CRYSTALS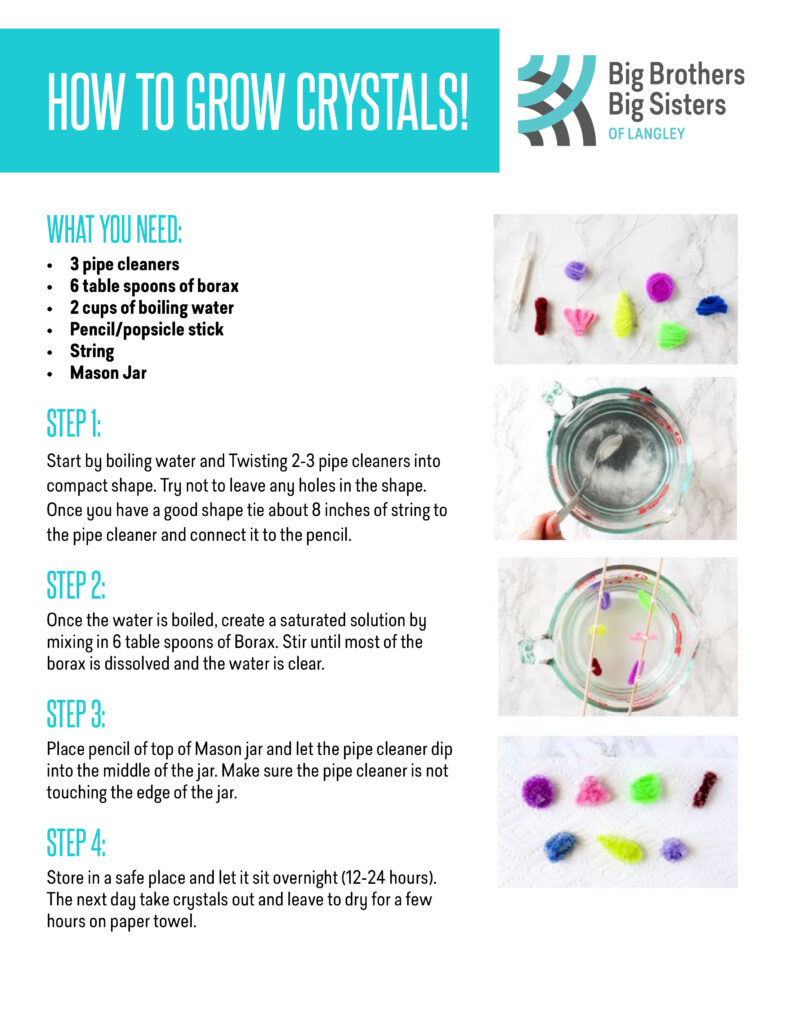 MAKE CHEVRON STYLE FRIENDSHIP BRACELETS
HOW TO MAKE CLOUD DOUGH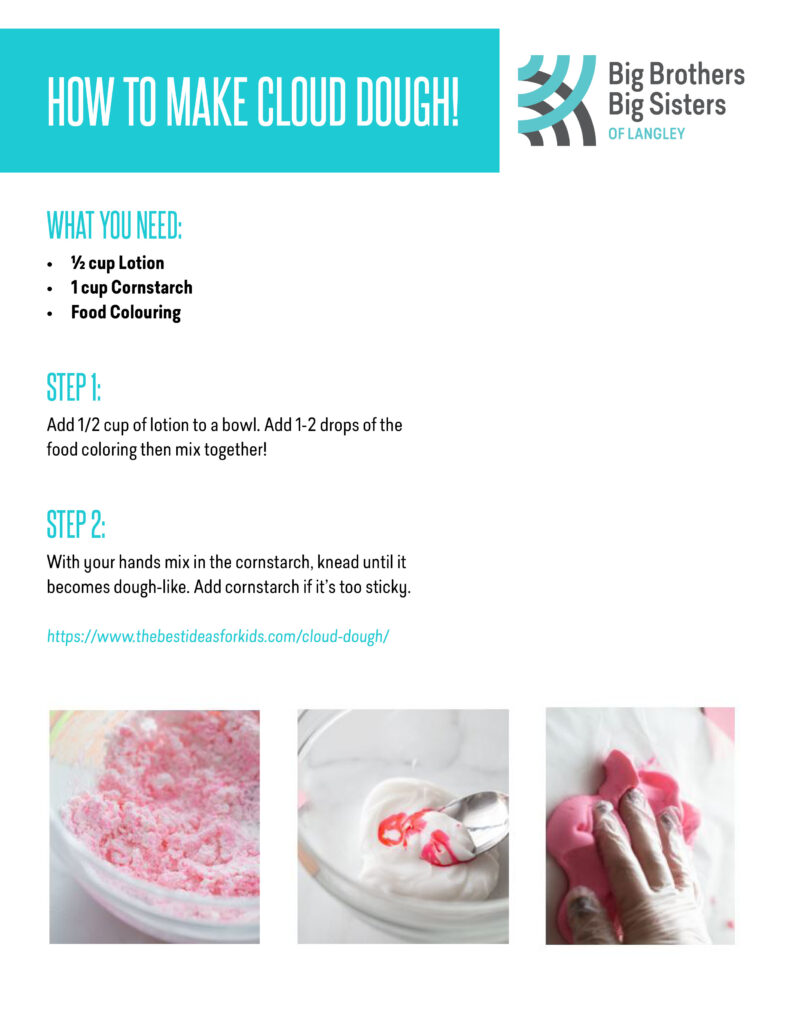 MAKE YOUR OWN STRESS BALL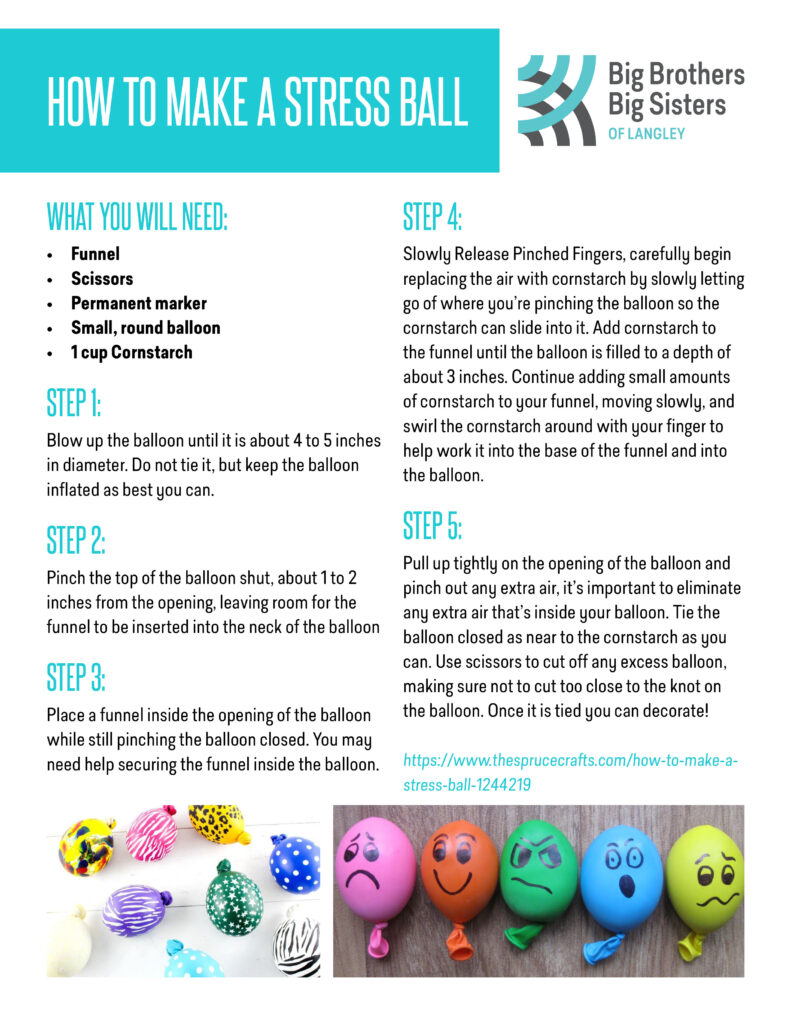 CREATE NORTHERN LIGHTS PASTEL DRAWING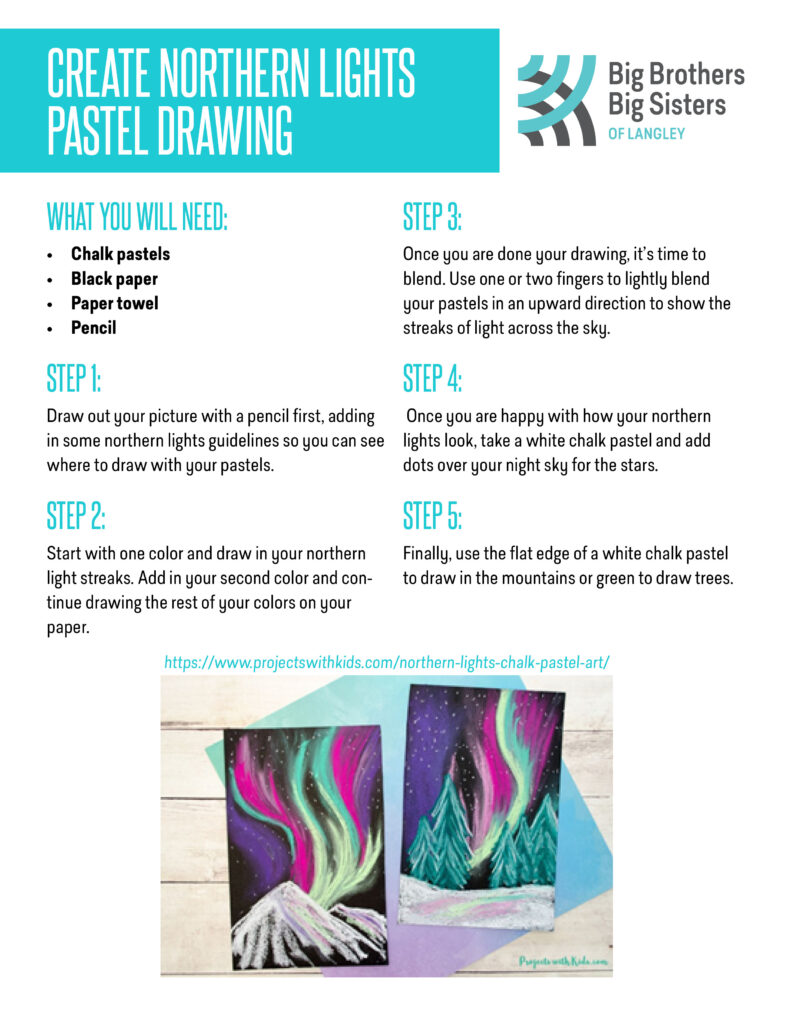 HOW TO MAKE A LAVA LAMP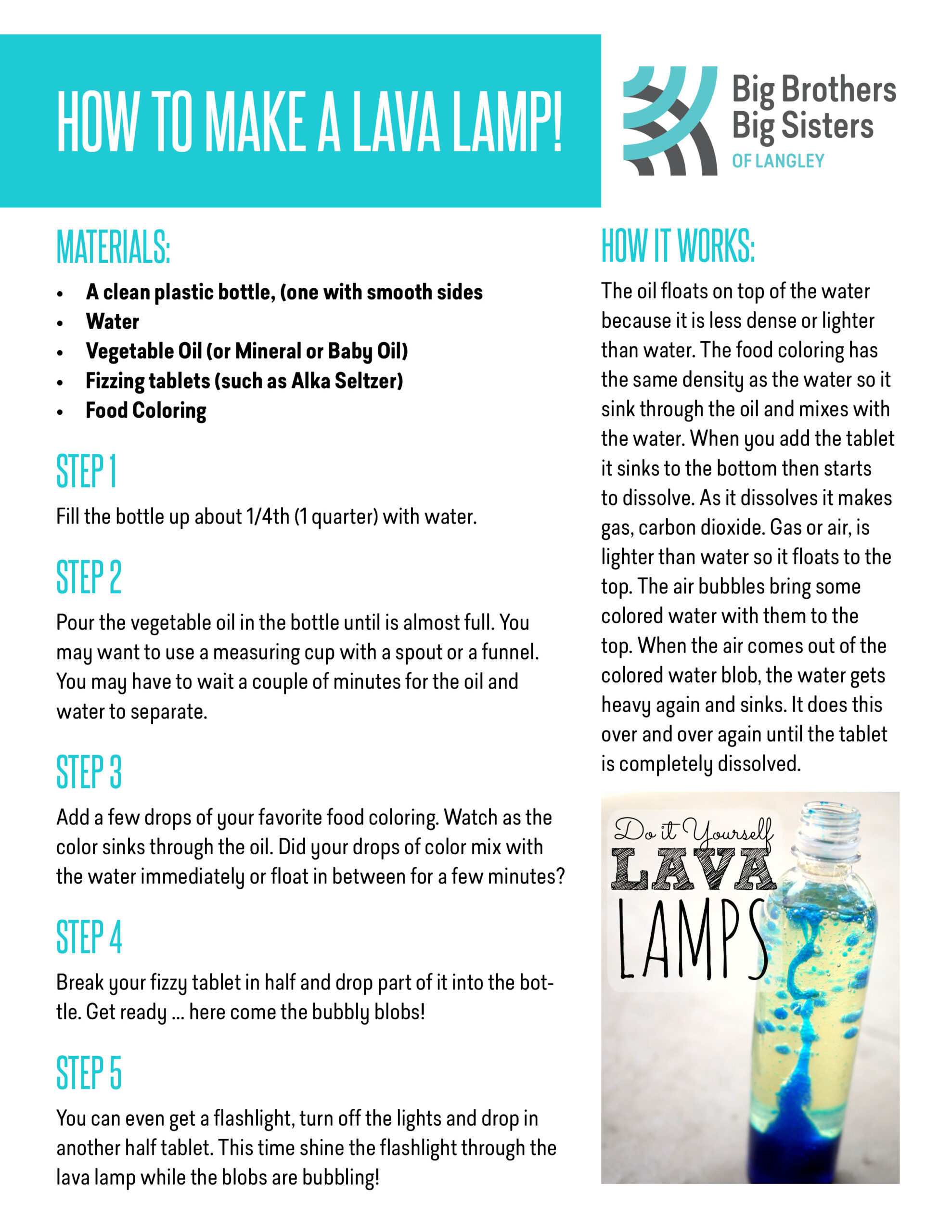 HOW TO MAKE A STORM IN A GLASS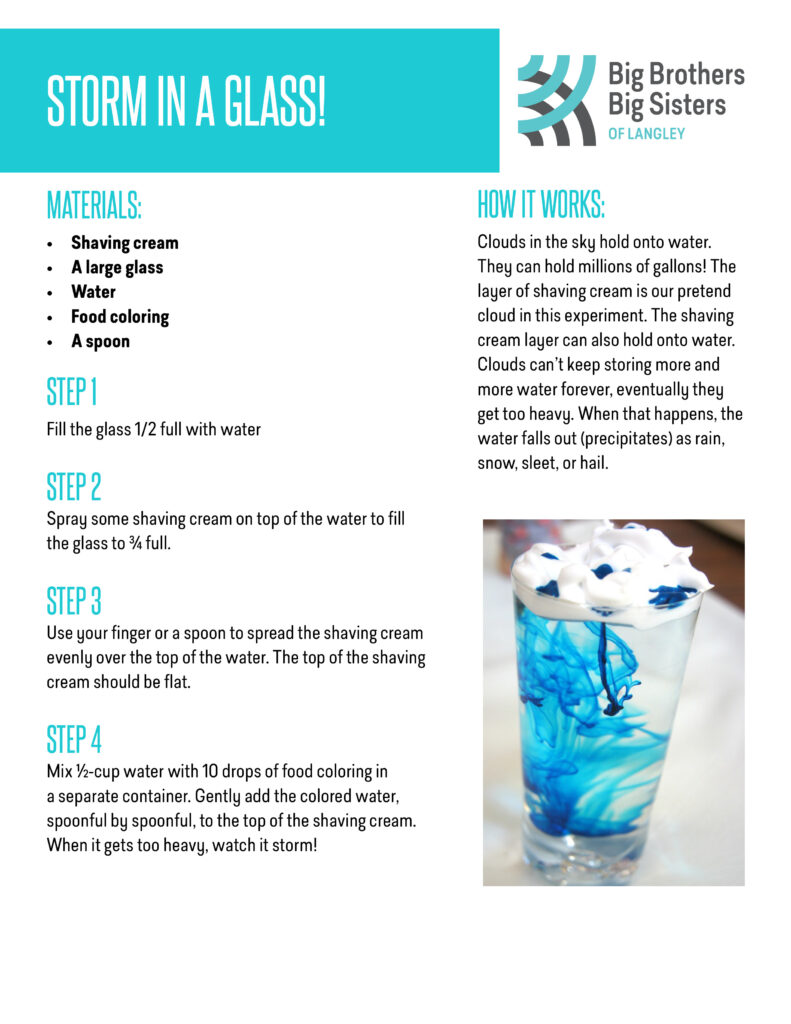 CREATE YOUR OWN SNOW GLOBE
Resources for Bigs and Guardians
WHAT OTHER AGENCIES ARE DOING
Our friends at Big Brothers of Greater Vancouver put together some amazing virtual activities for matches to enjoy safely at home!
Resources for Littles
Talking about Covid-19:
Continue to learn with these interactive websites!