VOLUNTEERING OPPORTUNITIES FOR TEENS
IN SCHOOL MENTORING
The Teen In-School Mentoring program provides elementary school children with a teen role model and a friend to talk to. Participants in the program share their experiences of growing up as they engage in activities, work on crafts, play on the playground – all within school grounds! For one hour a week, mentors meet with their mentee for a one-on-one mentoring session for the duration of the school year (sessions do not occur over Summer break or other school holidays).
Teen applicants must be a student at ACSS, DW Poppy, WGSS, RE Mountain, Langley Fine Arts, LCSS, or Brookswood.


Go Girls!
Go Girls! is a group mentoring program for girls ages 8 – 14 (age requirement may vary depending on location of program) that focusses on physical activity, balanced eating and self-esteem. The single, most important goal of the program is to positively shape the lives of young women and girls by helping them build a positive self-image – setting them on a path to reach their full potential in life.
Go Girls sessions are held after school for 2 hours, and are once a week for 8 weeks.

EXPLORATIONS
Children who participate in Explorations choose from a list of different topics/activities to explore. Mentors from the Langley community provide a safe and fun atmosphere to assist children in building their skills in their chosen Explorations topic through interactive learning and demonstrations.
Participants will have the opportunity to spend one of the two hours in their chosen Exploration group, enhancing their skills and learning about their chosen topic in a supportive environment, while the remaining hour will be spent in a large group, working on positive group dynamics, making new friendships, and enjoying a snack break!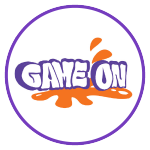 GAME ON!
Game On! is a group mentoring program that provides boys ages 8 – 14 (age requirement may vary depending on location of program) with information and support to make informed choices about a range of healthy lifestyle practices. Through non-traditional physical activities complemented with healthy eating support, participants are engaged in life skills, communication, and emotional health discussions designed to engage participants in the pursuit of life-long healthy lifestyles.
Game On sessions are held after school for 2 hours, and are once a week for 8 weeks.
Health and Safety Resources
Kids Help Phone
Kids Help Phone is Canada's only 24/7, national support service. We offer professional counselling, information and referrals and volunteer-led, text-based support to young people in both English and French. Click here for more information.
Whether by phone, text, mobile app or through our website, you can connect with us whenever you want, however you want.
HealthLink BC
Any time of the day or night, every day of the year HealthLink BC provides access to non-emergency health information and advice in British Columbia. Information and advice is available by telephone, a website, a mobile app, and a collection of print resources, including the BC HealthGuide Handbook.
Please click here to view a complete list of useful resources provided on the HealthLink BC website.
Interview Skills
United Way and EY developed a document to prepare you for future interviews. This document will provide you with the tools and tips so you can improve your performance your during interviews. Click here to review the document.

Your school may be offering a scholarship through the Langley School District Scholarship program. Click here for more information, or visit your school counsellor today!