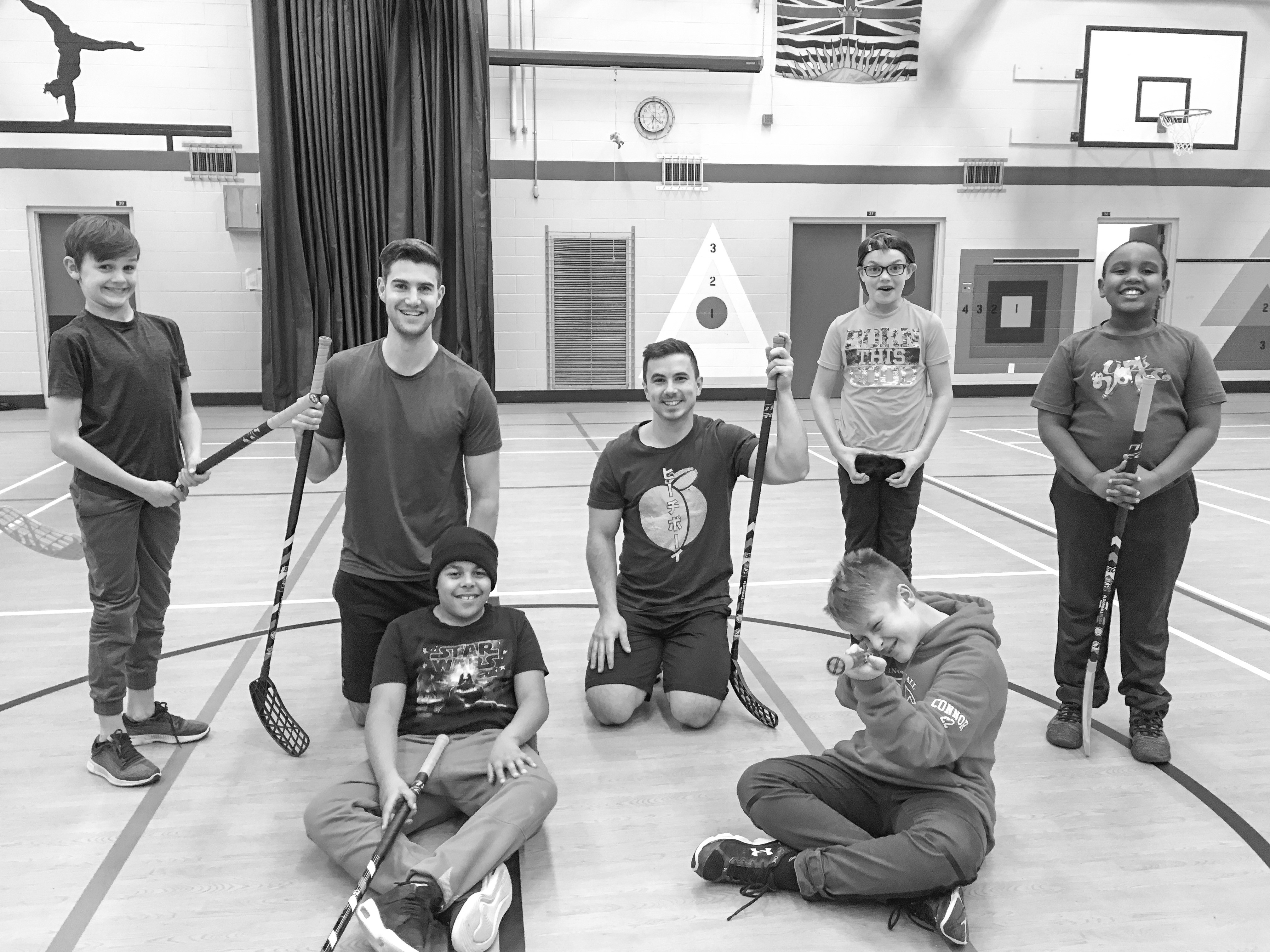 GAME ON!
Eat Smart, Play Smart!
Game On! is a group mentoring program that provides boys grades 4 – 7 (age requirement may vary depending on location of program) with information and support to make informed choices about a range of healthy lifestyle practices. Through non-traditional physical activities complemented with healthy eating support, participants are engaged in life skills, communication, and emotional health discussions designed to engage participants in the pursuit of life-long healthy lifestyles.
The Game On! program consists of seven mentoring sessions, held over an 8-week period, after school within school facilities. Each 2-hour-long session is loosely structured around four themes: physical activity, healthy eating, leadership skills, and respect.
The program strives to do the following:
Through the lens of healthy living, openly discuss current and pressing issues facing boys and young men
Build an appreciation for the benefits of healthy eating habits
Promote physical exercise through the use of non-traditional activities
Instill respect for diversity and community
Encourage leadership skills and independent thinking
Have mentors make a difference while having fun
CHILD REQUIREMENTS
Children grades 4 – 7 (age may vary depending on location of program)
Applicant must live in the Township or City of Langley.
Programs occur at partner school grounds or at local community centres.
Participants will learn about active living, balanced eating, and positive self-image.
Participants will commit to attending weekly 2-hour sessions for 8 weeks
VOLUNTEER REQUIREMENTS
Age requirement: 16+
Applicant must live, work, or go to school in the Township or City of Langley.
Volunteers must have a positive attitude towards active living, balanced eating, and positive self-image.
Applicants must commit to attending weekly 2-hour sessions for 8 weeks
PROGRAM DONORS AND SUPPORTERS