The 3rd Annual BIG Deal Gala
Saturday, April 22nd, 2023
Coast Hotel and Convention Centre, Langley BC
And that's a wrap! Big Brothers Big Sisters of Langley hosted our 3rd Annual Big Deal Charity Gala, an evening full of excitement and great prizes in support of mentoring programs for children and youth in the Langley community.
The room was full of lavish outfits, big smiles, and hope for the children and youth throughout our Langley community. With a turnout of over 230 guests, we were able to surpass our fundraising goal of $80,000 by $3,000!
The gala included a delicious dinner, a performance by the VanCity Showgirls, Casino tables (that were a HUGE hit), and of course, our Big Deal Game Show that offered over $14,000 in donated prizes and approximately $4000 in surprise cash envelopes. This unique spin on the traditional charity gala was a hit back in 2019, and thanks to Wesmont, we were able to provide it again!
The evening provided event sponsors, prize donors, and guests, an excellent opportunity to celebrate an evening with leaders from local businesses and members of the community!
W
hat this support means to our community . . .
Proceeds from our charity gala will ignite the potential of young people through the power of mentoring. Funds raised will ensure that Big Brothers Big Sisters of Langley is able to continue serving over 450 children and youth each year by providing them with another caring and trusting adult in their lives. Never before has there been a more critical need for mentoring. Families are relying on our support, and we are relying on events like these to ensure we don't let them down.
PHOTO GALLERY
Please enjoy this preview gallery, courtesy of Red Sky Photography. Stay tuned for more photos to come!
*If you save and share these photos, please credit the photographer.*
THANK YOU TO ALL OF OUR GENEROUS PRIZE DONORS
Abbotsford Canucks
All of Oils
Andrew Peters
Audian Museum
Bard on the Beach
Barley Merchant
Bayfield Mortgage Professionals
BC Place
Benchmark Homes
Bin 4 Burger Lounge
BIPOC + Local Market
Blundstone Canada
Bumper Crop Ciders
Butchart Gardens
Chipotle
Clayton Public House
Cloverdale Rodeo
Coast Appliances
Creek and Gully Cider
Crèpe Montagne
Cupcake and Co.
Dead Frog Brewery
DLBA
Everything Wine
Fly Over Canada
Foamer's Folly
Gateway Casino
Goodridge and Williams Co.
Hawksworth Restaurant Group
Hey Y'all
Holt Renfrew
Hunni's Clothing
Innovative Fitness
Jamie's Whaling Station
JD Farms
Jeff Farrell
Joe Fortes
John Taekema
Krause Berry Farm
Landcor Data Corporation
Langley Rams
Linda Reader
Lindt and Sprüngli (Canada), Inc
Lug
Jeff Farrell
Joe Fortes
John Taekema
Krause Berry Farm
Landcor Data Corporation
Langley Rams
Linda Reader
Lindt and Sprüngli (Canada), Inc
Lug
Rotary Clubs of Langley
Seattle Mariners
Shoppers Drug Mart
Steamworks Brewing
That Maker Girl
The Heart Cloverdale
The Improv Centre
The Keg
Tofino Distillery
Tofino Licks
Trading Post Brewery
Trail Appliances
Valerie Caskey
Vancouver Bandits
Vancouver Canadians
Vancouver Canucks
The Vancouver Warriors
Vancouver Giants
Vancouver International Film Festival
Vancouver Pet Photography
Vancouver Zoo
Vital Impact Coaching
Willow Fun World Ltd
Written with Purpose
Are you interested in joining us at our 35th Annual Golf for Kid's Sake Fundraiser on August 2nd, 2023?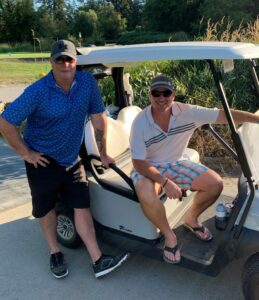 Email roslyn.henderson@bigbrothersbigsisters.ca to be the first to know about Sponsorship opportunities, registration and further details!