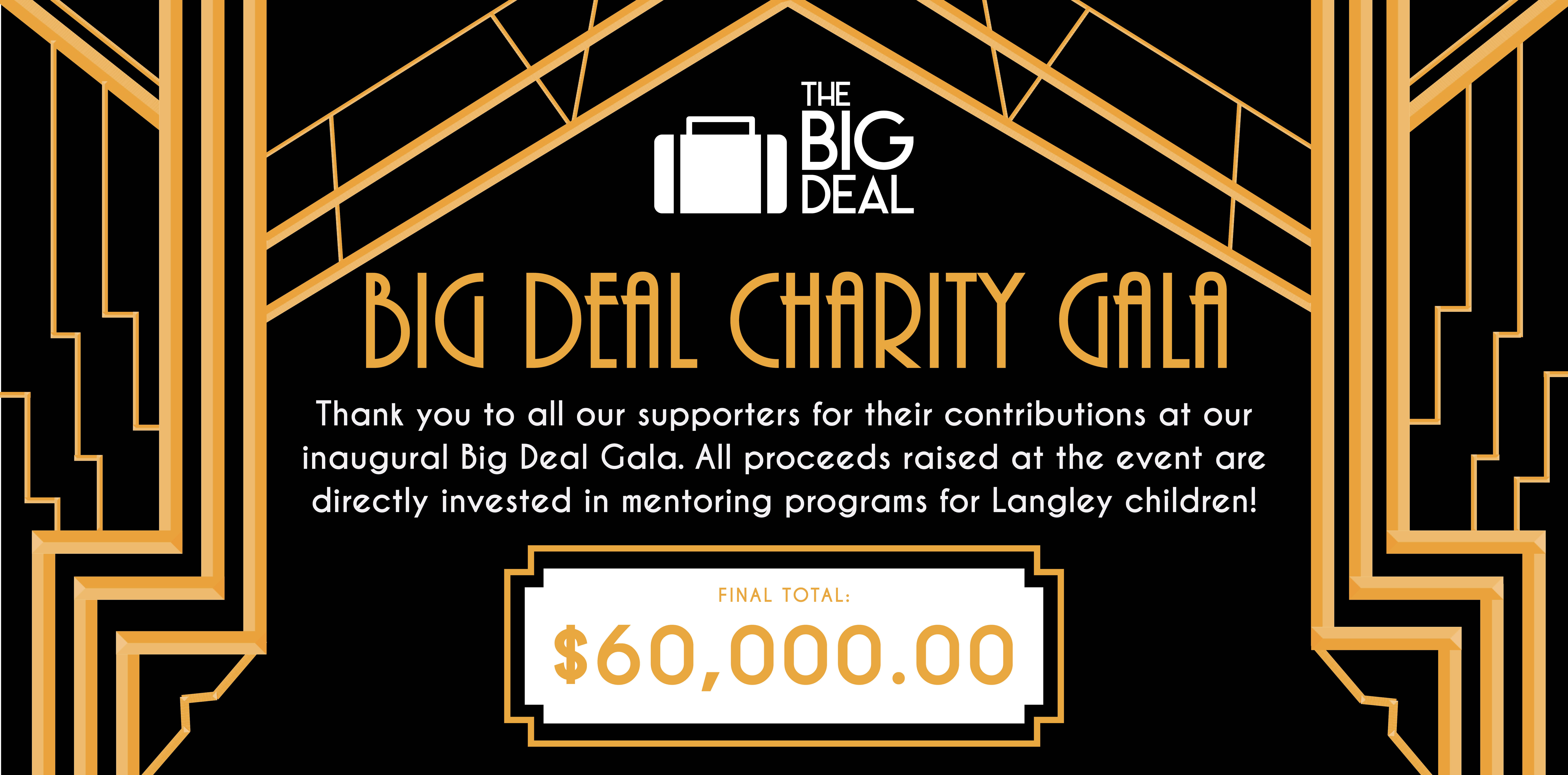 The BIG Deal Charity Gala
OUR INAUGURAL BIG DEAL CHARITY GALA TOOK PLACE ON FEBRUARY 23RD, 2019 AT COAST HOTEL AND CONVENTION CENTRE. THANK YOU TO EVERYONE WHO SUPPORTED THIS EVENT AND HELPED RAISE APPROXIMATELY $60,000 TO HELP US IMPACT THE CHILDREN OF LANGLEY THROUGH OUR MENTORING PROGRAMS!
Thank you to all sponsors for supporting our very first BIG Deal Charity Gala.
If you wish to get participate in next year's Gala, we would be pleased to discuss these opportunities with you in more detail.
For further information, please contact Roslyn Henderson, Executive Director, at roslyn.henderson@bigbrothersbigsisters.ca or call 604-530-5055 Ext. 1.
A special thank you to Murray Latta Progressive Machine and John Pybus for their contribution to our Big Deal Game Show prizes.
3 Boys and a Baker
AllWest Insurance
Andrew Peters
Audain Art Museum
Bell Canada
Best Buy
Browns Socialhouse
Canadian Skyline Adventures
Capilano Suspension Bridge
Cascades Casino
Coast Appliances
Courtney Robertson
Dead Frog Brewery
Designs by Lolo
Eric Beddis
Eighteen27
Evolution Studio
Forever Yours Lingerie
Jasper Park Stables
JD Farms
JRG Group
Kaminsky and Co.
Keurig
Lafarge Canada
Mark's Reel Fishing Adventures
McDonalds
McLeary's Furniture
Old Spaghetti Factory
Oak & Thorne
Online Collision
Oxygen Yoga
Matcon Civil Constructors
Murrayville Liquor Store
Nordel Homes
Pagoda Ridge Golf Course
Ray Mahon
Redwoods Golf Course
Reiko Designs
S+L Kitchen & Bar
Sandman Hotel Langley
Shell Canada
Summer Holmer
Travel Best Bets
Two 64 Nail Bar
Vancouver Canadians
Vancouver Giants
Vancouver Theatre Sports
Vancouver Whitecaps
VIA Rail
Vicky Fidanza
Wick'd Surf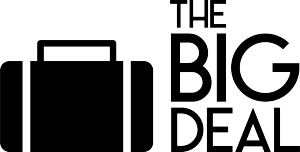 What is the Big Deal Game Show?
Each Big Deal prize is hidden in a silver case. Win that case and keep the prize (sight unseen) or auction it off to the highest bidder and you get half the high bid! The other half supports Big Brothers Big Sisters mentoring programs. Suspense rises towards the end of the night as prizes are revealed one by one…
…just don't be fooled by the infamous dud cases!